If you remember just a few things about Charlesworth Nuts, we'd love it to be this…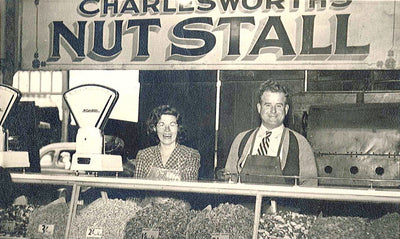 OUR HISTORY IS IMPORTANT TO US
We have been making and selling nuts, dried fruits and chocolates for 89 years. We love what we do – that's why we've been doing it for so long.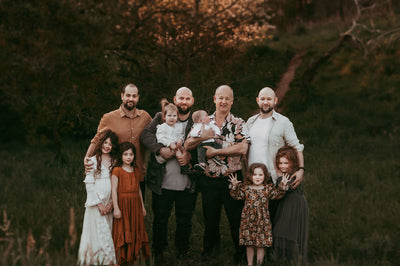 WE ARE DRIVEN BY FAMILY VALUES
We've been family owned and operated in South Australia since 1934, that's right, that means we're up to the fourth generation of 'Charlesworths'!
WE ARE SERIOUS ABOUT QUALITY
We don't cut corners. Our nuts, our chocolates, our gift baskets, receive the greatest attention to detail. We do whatever we have to in order to make them the best. We only buy the best and freshest products, then store and handle everything with loving care, every step of the way.
Our Promises to you
Quality
Our goal is to make and sell the Best & Freshest Nuts, Fruits &
Chocolates in Australia. If you're not delighted with the flavour or freshness of your product or the presentation of your gift, please just call or email us and tell us what's wrong!

We promise we'll listen carefully to your feedback to arrange the best solution for you. Your satisfaction is our priority!
Service
We want to give a memorable service experience to every Customer, all the time. With that in mind, if you're not delighted with your Customer Service experience please just call or email us and tell us what's wrong.

We promise we'll listen carefully to your feedback, do our best to fix any issues, and use what we learn to train our team and do even better next time. Your satisfaction matters to us!
Delivery
We take great pride in all our products and gifts. We promise that when any product or gift leaves our factory it will be fresh and in perfect condition.

We promise to pack your selection carefully and securely to ensure it reaches you safely. If the weather is hot and your selection contains chocolate products we may need to delay sending it until it becomes cooler to reduce the chance of the chocolate being heat affected.
If you are ever unsatisfied with our quality, service or delivery please contact us so we can address the issue as soon as possible. We promise we will listen attentively to your concerns and work hard to resolve any issues to your complete satisfaction. That's the 'Charlesworth way'.